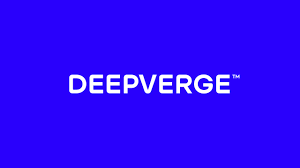 LONDON, UK: DeepVerge plc and Ion Exchange (India) Limited announced the establishment of a technology partnership "Centre of Excellence for India and the Middle East" using Modern Water's All Membrane Brine Concentration (AMBC) technology, and Ion Exchange's proven capabilities in design, engineering, construction, operation and maintenance of membrane systems that will culminate into three projects for the installation of AMBC worth US$ 1 million (£750k).
Ion Exchange completed construction of an AMBC pilot plant earlier this year with initial trials in June 2021 with subsequent trials to be initiated in September 2021, compiling daily logs and detailed documentation on its performance. Modern Water Membrane division supported the project with AMBC technology, design expertise, training, development and preparation of training materials. After successful conclusion of the pilot plant trial, the Ion/DVRG collaboration are intending to proceed with the AMBC technology platform for two projects in India and one in the Middle East.
Ajay Popat, CEO of Ion, commented: "The AMBC solutions we have selected for these projects provides quantifiable cost reductions making zero liquid discharge affordable as well as providing environmental benefits in terms of massively reduced pollution. Having successfully commissioned 25+ complete Zero Liquid Discharge, we realise the need for brine concentration has never been greater with increased focus on wastewater minimalisation, water recycling and Zero Liquid Discharge..
We are pleased to announce this deepening of our partnership in development of a joint AMBC cooperation model to strengthen our technical and sales capability in the wastewater sector in addition to Modern Water's further expertise in toxicity testing and environmental monitoring."
Gerard Brandon, CEO of DeepVerge, commented: "We are delighted to extend our partnership with Ion Exchange securing a stronger footprint for Modern Water Membrane and Monitoring across India and the Middle East. The three installations and a state of the art reference centre with all Modern Water equipment available under one roof represents a major commitment to the AMBC technology platform and adds real-time monitoring of wastewater, highlighting the demand for these recycling innovations to counter the global water crisis in this rapidly growing market."
The three projects for the supply of Modern Water's AMBC technology into manufacturing plants are expected to close in Q4 2021. The first project is for Ion Exchange's existing resin plant, located in Ankleshwar, Gujarat, India. The second is for a new resin plant currently being designed for building in H1 2022 in Roha, Maharashtra, India. The third is for a large oil & gas customer of Ion Exchange, located in Oman.