Passive income is the holy grail of making money. If you stack enough streams together, you can quit your day job for good and never look back. In other words, you can secure your family's future and retire early.
However, finding the right opportunity for you can be challenging with all the options available. Aside from that, thousands of scammers online will take advantage of your skills and hard-earned money. And if you're not careful, they might steal all your savings and leave you with nothing.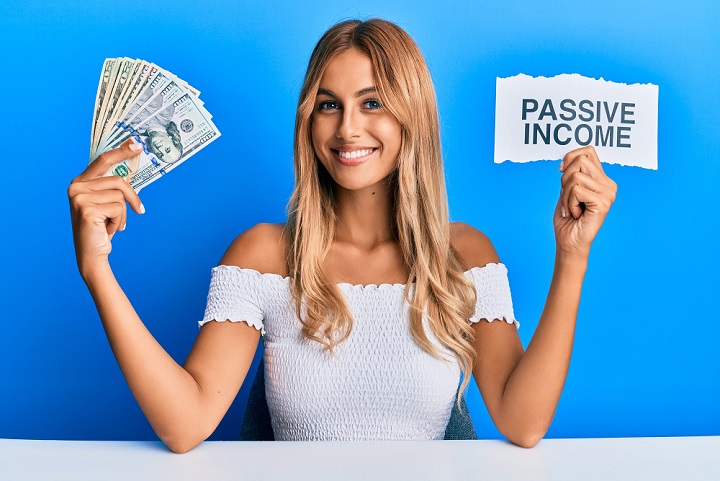 Fortunately, there are legitimate ways to earn passive income, especially with the help of the internet. You only need guidance on doing it right so you won't waste your time and money.
The following are the top five passive income ideas that might help you get rich in 2023:
Become An Affiliate Marketer
Affiliate marketing is a digital sales strategy promoting a manufacturer's products. If a buyer purchases from your recommendation, you'll receive a commission. This means you'll get paid while selling a product you won't have to produce.
Start this income stream by promoting products on social media platforms like Facebook and Instagram. In addition, you can also create a website where companies can sell their products to their target customers.
However, it's crucial to only promote reputable brands that produce high-quality products, as it could affect your credibility. Therefore, you should do comprehensive research before engaging with business owners online.
Another way to earn passive income is through drop shipping. With this model, you can market and sell products online under your brand without owning any of the goods sold. You won't have to stock up on goods, deal with customer service issues, or issue refunds.
When setting up a drop shipping business, you must select a niche to prioritize. This can be anything from clothing, baby products, office supplies, and office or smartphone accessories. The next step is to locate a reliable drop shipping vendor from which you can order store inventory. To prevent being scammed, you can use a search engine to find out which businesses have a solid track record of satisfied customers. After that, you must promote your store on social media to gain traffic and sales.
Transcribing is one of the most popular ways to make money from home. A transcriptionist converts audio or video into written text for various purposes like blog posts or podcasts. While this requires some training and experience, it doesn't require any technical skills. You only need skills such as effective listening, language fluency, typing accuracy, and efficiency.
Furthermore, investing in the right equipment, like a foot pedal, is ideal for pressing and pausing with your foot. This refrains you from taking your hands off the keyboard while transcribing and reduces the chances of errors. This can translate into increased productivity and less fatigue over time.
Monetize Your YouTube Channel
You can monetize your YouTube channel if you have a sizable social media following. But this will require you to create engaging content for your viewers. For instance, you can create product reviews or 'how-to' videos that will encourage your audience to interact with your posts.
Once you've built a substantial subscriber base, you can start earning money by working with brands who want to advertise on your channel. Consequently, you can make money from both views and clicks on the ads.
Invest In Rental Properties
If you have enough savings, consider investing in real estate property by renting houses or condos out. This means you can put your money into a piece of real estate, which will generate an income stream for you. In addition, you won't always have to chase away squatters because tenants will occupy the homes.
However, you must be able to look for a property in a location where the economy is booming so that you can attract tenants. You'll want a neighborhood with easy access to amenities like groceries, parks, restaurants, schools, and hospitals. This way, potential renters will find it convenient to live there and rent from you.
Another advantage is that if the market value increases over time, so does your property value. To put it another way, this source of income will prove to be more lucrative with time.
Key Takeaways
Passive income is in the midst of a revolution. The internet has become a powerful tool for more money and financial freedom. And as someone who wants to earn more, you must take advantage of it to enjoy the benefits of passive income this 2023.
With this in mind, you must look for legitimate ways to gain more money besides your day job. These include becoming an affiliate marketer, transcribing, drop shipping, and rental property investment. You may also upload video content on YouTube to monetize them through ads.
However, with all these options, do some research to prevent falling victim to a scam.