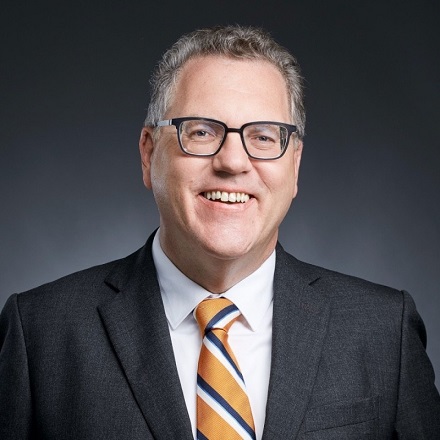 SYDNEY, AUSTRALIA: Lithium Australia Limited (ASX: LIT) announced that Mr Simon Linge has been appointed Chief Executive Officer (CEO) of the Company. Mr Linge shall commence in the role of CEO on or before 1st January 2023.
Simon Linge will be based in Melbourne alongside our Envirostream operations. The Company engaged a top tier search firm to undertake a global executive search for potential CEO candidates, following the retirement of the Company's former Managing Director Mr Adrian Griffin, announced 31st May 2022.
Mr Linge is a proven and highly credentialed executive, who brings more than 25 years of global manufacturing, recycling and engineering services experience to the Company.
Mr Linge has a global perspective of manufacturing, recycling and the resources industry, having worked as EGM Contract Manufacturing for Pact Group Holdings Limited (Pact, ASX:PGH); Managing Director / CEO for Bradken Limited; 25 years of senior management experience within the Bluescope Group including President ASEAN for the Nippon Steel-Bluescope Steel JV; and BHP.
Immediately prior to joining Lithium Australia, Mr Linge was part of the Executive Leadership of Pact. Pact is a leader in the circular economy, particularly in minimizing waste in plastic packaging through reuse and recycling. Pact has collaborated with Government and Industry to take the leading position in sustainability, minimising waste, recycled plastics, and in helping lead the plastic packaging stewardship in Australia.
Mr Linge's previous roles included overseeing P&Ls with annual revenues over $1bn, large capital expenditure programs and large workforces.
Prior to joining Pact, Mr Linge was MD & CEO of Bradken Limited. Bradken is a global manufacturer of designed alloyed steel components, principally suppling a wide range of market segments with a principal focus on mining, where it is a leader in wear resistant solutions to the global resources industry. Bradken has a strong focus on safety, sustainability and innovation, including providing digitalised solutions to customers. Bradken is wholly owned by Hitachi Construction Machinery.
Comment from Chairman George Bauk: "The Lithium Australia Board is very pleased to confirm Simon as the Company's new CEO. This appointment follows a global search for the right leader for the Company's current stage of operations and longer term strategy, and we are confident we have found that with Simon.
"Simon has the experience, knowledge, passion and energy to drive Lithium Australia forward in both the continued pursuit of our battery recycling efforts within Envirostream, and in driving LIT towards becoming a LFP cathode powder producer through VSPC.
"Simon has overseen significant businesses globally, led large teams and progressed business strategies to successful outcomes. We look forward to his commencement and performance at Lithium Australia."
Comment from Incoming CEO Simon Linge: "I am delighted to join the Lithium Australia team and help lead the business through its next phase of development and realise its innate potential. Throughout the recruitment process I was impressed with the quality of the Board, the Executive Team as well as the range of technologies, IP and capabilities throughout LIT.
As the world accelerates its transition to electrification, the demand for the materials to not only manufacture batteries but to sustainably recycle batteries will only increase. LIT is now perfectly positioned to play its part in the battery circular economy. LIT has successfully built its capabilities over a number of years as the leading certified battery recycler in Australia, with the Envirostream business, and is positioned to achieve commercial production of LFP cathode powder. I look forward to working with the LIT team to realise the potential for LIT shareholders."