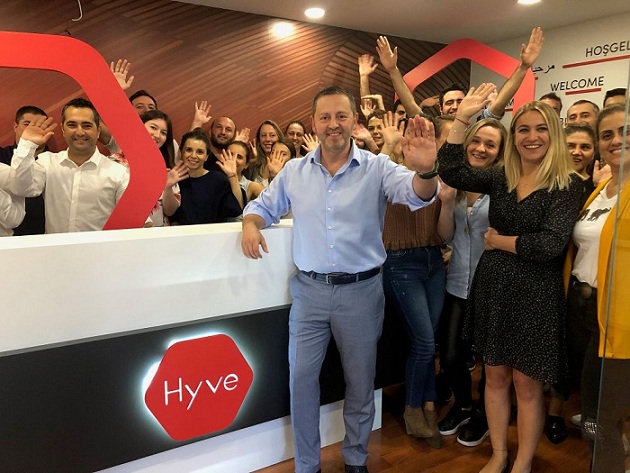 LONDON, UK: Hyve Group, the next-generation global events business, has agreed to acquire 121 Group (HK) Limited and 121 Partners Limited (121 Group) for initial consideration of $28 million.
The estimated total consideration after earn-out is expected to be between approximately £42 million and £50 million.
121 Group is a market leading omnichannel meetings programme organiser focused on the Mining sector across EMEA, North America and APAC/
Hyve Group also placed 13,818,698 new ordinary shares in the Company to raise gross proceeds of approximately £14.79m, representing approximately 5.21% of the Company's existing issued share capital, with institutional investors.
The Placing Shares have been placed at a price of 107 pence (the "Placing Price"), representing a discount of 0.7% to the closing market price on 17 November 2021.
The Company also announces a direct subscription of 12,694,102 new ordinary shares at a price of 112.35 pence per new ordinary share by investment funds managed by Strategic Value Partners, LLC (SVPGlobal), representing approximately 4.79% of the Company's existing issued share capital, to raise gross proceeds of approximately £14.26m.
The Subscription Price represents a premium of 5.0% to the Placing Price. SVPGlobal are making this additional investment in Hyve as part of their continuing support for Hyve's growth strategy.
The net proceeds of the Placing and Subscription will be used to fund the initial consideration. The Group has also secured waivers to its leverage and interest cover covenants up to and including March 2023.
121 Group has a proven model, with strong engagement at both online and in-person events. The acquisition will accelerate the development of Hyve's omnichannel strategy as 121 Group moved exclusively to online meetings during the Covid-19 pandemic, achieving higher margins and remaining profitable during the pandemic.
121 Group has benefited from first mover advantages, establishing itself as the leading one-on-one meetings provider for the mining investment communities since 2014. The acquisition presents an opportunity to share best practice across Hyve and 121 Group omnichannel events by transitioning the event onto Hyve's facilitated meetings platform
121 Group's Cape Town meeting programme is highly complementary to Mining Indaba, with potential for synergies by creating an omnichannel platform for African mining and investment communities
The proven online model also opens new possibilities for Mining Indaba's expansion, with the ability to leverage existing 121 Group relationships with the mining investor communities internationally
The mining sector is underpinned by positive dynamics driving demand for investment into metals key to clean energy and better technology, such as copper, lithium and nickel
Olympus' distinct customer value proposition and omnichannel profile help to ensure it meets the Group's clear criteria for high-quality acquisitions.
Mark Shashoua, CEO of Hyve, commented: "I am very pleased to announce the strategic acquisition of 121 Group, a market-leading one-on-one meeting provider for the mining sector. I am impressed by the advocacy which the founders have developed among the mining and investment communities and their foresight to develop this model, which has proven extremely popular both online and in person. This well-established company is highly complementary to our Mining Indaba event, while further accelerating our Group omnichannel offering and providing further profitable growth opportunities"
Toby Duckworth, 121 Group Founding Partner, commented: "We are delighted to join Hyve Group with its global portfolio of market-leading events. We look forward to further growing our series of events with Hyve's support and leveraging the digital capabilities Hyve is building as part of its omnichannel strategy. We're particularly pleased that 121 mining Investment Cape Town and the Mining Indaba will now join forces to offer the mining investment community an unmissable week of professional matchmaking, learning and business development in Cape Town in May 2022".