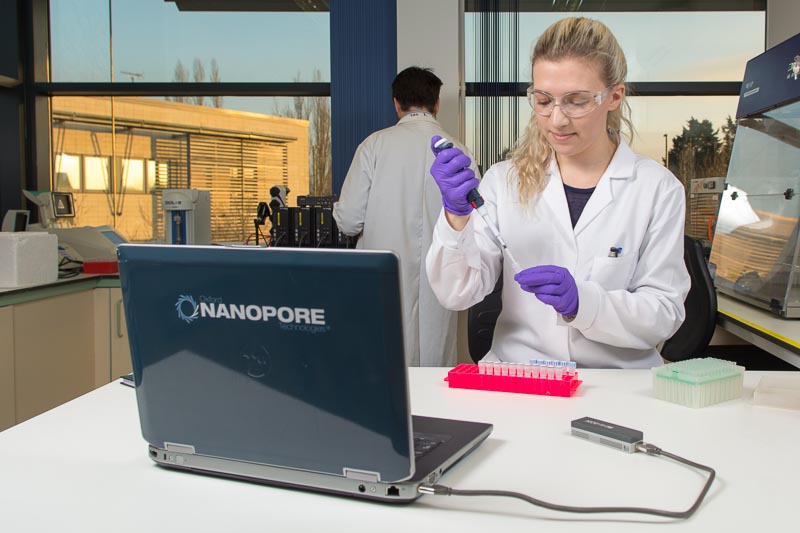 LONDON, UK: Oxford Nanopore, the company behind a new generation of nanopore-based sensing technology, has announced its potential intention to undertake an initial public offering (IPO) on London Stock Exchange.
Oxford Nanopore announced the intended publication by the Company of a registration document and its potential intention to undertake an initial public offering (IPO) on London Stock Exchange.
Should Oxford Nanopore proceed with the offer, the company will apply for admission of its shares to the standard listing segment of the Official List of the FCA and to trading on the London Stock Exchange's main market for listed securities.
Immediately following Admission, the company intends to have a free float of at least 25 percent of the Company's issued, and to be issued, share capital.
The IPO on London Stock Exchange is being considered, among other reasons, to raise net proceeds for Oxford Nanopore to continue to invest in growth opportunities, driven by the ambition to be a global company that enables the analysis of anything by anyone, anywhere.
Dr. Gordon Sanghera, Chief Executive Officer of Oxford Nanopore, said: "Understanding the biology of ourselves and the world around us – so that problems can be solved and positive changes made – has arguably never been more important. It has also never been more in reach.
Ever since we founded Oxford Nanopore, we have been driven by making science more accessible, towards our goal of enabling the analysis of anything, by anyone, anywhere.
We are excited with the progress we have made. Since our foundation in 2005, we have created a substantial portfolio of patent-protected innovations, from our high-performance technology platform that is transforming access to DNA/RNA information, to our scalable manufacturing capabilities that will allow us to keep pace with the increasing demand for nanopore-based sequencing. This has required patience, a long term view, and a lot of determination from our innovative teams.
Our differentiated commercial model and technology platform, where devices range from low-cost plug-and-play sequencing in the palm of your hand to industrial-scale installations, significantly expands the potential customer communities who could benefit from the technology.
We are proud to collaborate with a thriving community of researchers, who are performing critical scientific research in more than 100 countries. I believe we are only in the foothills of what is possible, as this knowledge is now starting to translate into ground-breaking ways of using rapid DNA insights that have the potential to provide benefits in infectious disease, cancer management, agricultural optimisation, industrial manufacturing, food safety, and much more. We look forward to working with these true innovators in the years to come.
Looking further ahead, we see the potential for a global Internet of Living Things – a future in which real-time networks of biological sensors can be used to help the broadest of communities. This could include tracking the spread of viruses in people, animals and environments, which could potentially transform public health provision around the world. It could include networks of marine ecology sensors to help us understand the changes brought about by climate change. It could ultimately be a future in which embedded technology in wearable devices provides daily DNA/RNA information, and so critical, personalised health data to those users.
We believe Oxford Nanopore is ideally suited to both disrupt existing markets and create entirely new ones. An IPO will be a step on the journey to make our vision a reality, supporting our ambitious growth plans and enhancing our ability to innovate and grow."
Oxford Nanopore has engaged Merrill Lynch International (BofA), Citigroup Global Markets Limited and J.P. Morgan Securities plc as Joint Global Coordinators.