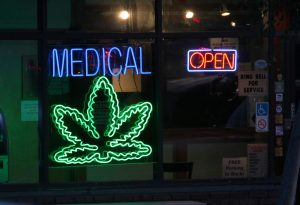 LONDON: EMMAC Life Sciences Group, Europe's leading independent cannabis company, announced the launch of Medican, the UK's first operational distance pharmacy dedicated to fulfilling medical cannabis prescriptions.
It is a division of EMMAC's wholly owned subsidiary, Rokshaw Limited, a leading UK EU-GMP certified Specials manufacturer.
Medican has already processed more than 100 cannabis product prescriptions in the UK. As part of the EMMAC Life Sciences Group of companies, Medican is able to leverage a vertically integrated supply chain, intended to create value for predominantly self-funded private patients at this time.
Medican, as Rokshaw's registered pharmacy, in conjunction with Rokshaw's existing licenses, allows Rokshaw to import, manufacture and securely deliver medical cannabis products ("CBPM") direct to UK-based patients.
Ed McDermott, Managing Director of EMMAC UK, commented: "We are very pleased to be announcing the launch of Medican as a service for patients in the UK. We believe our MHRA-approved medical cannabis manufacturing facility, combined with our experienced team of on-site pharmacists and health care professionals will provide an important service for the growing number of patients requiring medical cannabis."
Rokshaw is EMMAC's second GMP-certified laboratory and works in close conjunction with Medalchemy, the Company's GMP-certified facility, which includes the research and development centre, in Spain. The full integration of the EMMAC supply chain (Good Agricultural and Collection Practice ("GACP") cultivation; extraction and manufacturing in accordance with EU Good Manufacturing Practices ("GMP"); combined with licensed distribution channels for medical cannabis in the UK, Germany and Italy) positions EMMAC to deliver the highest-quality medical cannabis product for the UK and European market.