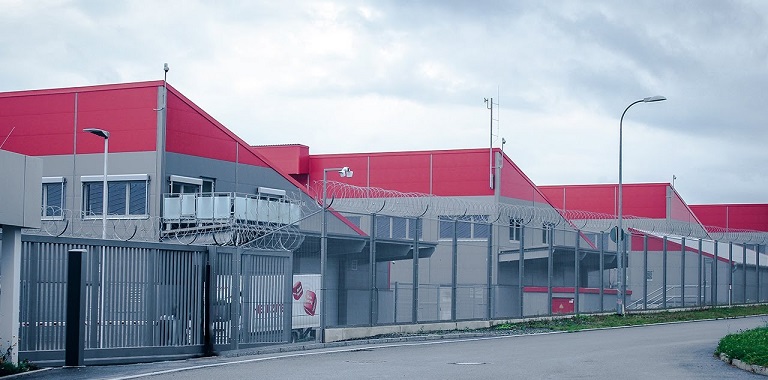 OSLO, NORWAY: Smartoptics, a leading provider of optical networking solutions, today announced that Hetzner Online, a leading data center operator based in Germany, has chosen Smartoptics to upgrade its core network to 400G.
The Smartoptics open line system solution is cost-efficient and easy to use.
Hetzner Online, with hundreds of thousands of servers in operation, is one of the largest data center operators in Europe. With data centers in Germany and Finland as well as two locations in the US, Hetzner Online provides multi-redundant network connections to important internet exchanges.
To support growth, Hetzner Online sought a cost-effective upgrade path to 400G for interconnecting its two core sites in Germany. The Smartoptics DCP-M Open Line System and embedded optics were chosen to run 8 times 400G on each of two fiber links. Ease of deployment and use were important factors for Hetzner Online.
"After carefully analyzing the best way to upgrade our core network to 400G, we concluded that the Smartoptics embedded approach had clear cost and simplicity advantages. We were also impressed with how fast and easy it was to turn up and manage the units. This plug-and-play setup, simple operation and vast flexibility of the Smartoptics open line system give us confidence that the solution is scalable and future-proof. This is crucial as we continue to grow and offer even more high-performance and competitive hosting services to our customers," says Martin Fritzsche, Head of Network, Hetzner Online.
This is a time of energy price turbulence around the world, especially in Germany. In this environment, optimizing power consumption is important for data center operators like Hetzner Online to remain competitive. This is well aligned with the focus of Smartoptics on energy-efficient optical networking solutions.
"At Smartoptics, we work hard to create innovative solutions for multiple types of network architectures. This means challenging traditional methods, such as unnecessarily heavy transponders and line systems with unwanted license fee costs. Sometimes, transponders are not even needed at all. In Hetzner Online's case, combining embedded optics with our latest energy-efficient open line systems has the advantage of reducing the overall optical networking footprint and power consumption. With greater urgency to cut energy costs than ever before, especially in the heart of Europe, I'm pleased to see that we can make a difference together with Hetzner Online," says Magnus Grenfeldt, CEO, Smartoptics.