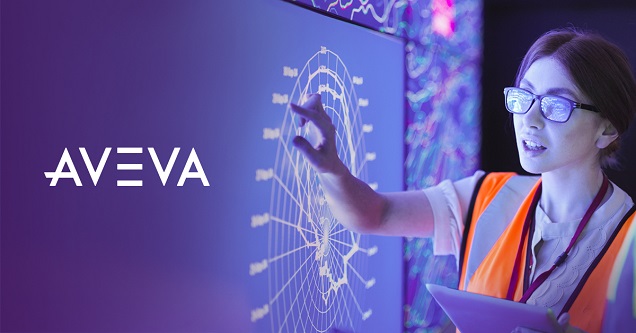 LONDON, UK: The boards of Schneider Electric and it's indirect subsidiary Ascot Acquisition Holding (BidCo) have reached agreement on the terms of a recommended cash acquisition by which the entire issued and to be issued share capital of AVEVA.
Samos has a majority stake in AVEVA, holding 178,573,525 AVEVA Shares, representing approximately 59.14 per cent of the issued ordinary share capital of AVEVA (as at the close of business on 20 September 2022, being the last Business Day prior to the date of this Announcement).·
Schneider Electric intends to, among other matters:
· accelerate the transition to a subscription and cloud-based industrial SaaS model at AVEVA, allowing AVEVA to fully focus on the business model transition, on its customers and its technology;
· maintain AVEVA's software as fully agnostic and to preserve its business autonomy;
· maintain AVEVA's existing corporate headquarters in Cambridge;
· maintain and develop AVEVA's R&D presence in the UK and accelerate investments in R&D; and
· support AVEVA's existing plans to enhance its operations in Cambridge and also remains committed both to offering apprenticeships and maintaining active research links with universities in the UK, including Cambridge.
· Schneider Electric has agreed that AVEVA may implement certain retention arrangements to assist with the retention of employees in connection with the Acquisition. In addition, after the Acquisition has become Effective, Schneider Electric intends to introduce a fair and attractive long-term incentive system that recognises the vesting and/or lapse of entitlements under AVEVA's current incentivisation system that will be triggered upon the Acquisition becoming Effective.
· Schneider Electric does not intend to make any material change to the number of AVEVA employees or the balance of skills and functions of AVEVA's employees and management.
Commenting on this announcement, Jean-Pascal Tricoire, the CEO of Schneider Electric said: "Since Schneider Electric and AVEVA agreed to combine our software businesses five years ago, we have recognised the growing opportunity for our technology to address three of the highest priorities of our industrial customers today: full digitisation, energy security and efficiency and sustainability.
The acquisition of OSIsoft has added to our platform the industry reference of an open and agnostic data hub, opening the capability for our customers to consolidate their assets, operations, energy and carbon data, and enabling them to connect all of their systems. On this data hub, they can develop their own software and analytics and deploy the ready-made application portfolio of AVEVA.
By combining our agnostic software companies, our customers can access all their data optimised for industrial applications, and a comprehensive toolbox of applications to rapidly build their industrial metaverse based on the industrial, energy and data twins.
By taking 100 per cent. ownership of AVEVA, we will be able to grow the business faster by simplifying decision-making, enabling seamless interactions between teams, accelerating our investments in R&D and enabling a more coordinated sales strategy, while respecting the companies' particular strengths, and accelerating the transition to a subscription business model under private ownership.
We are proud of AVEVA's track record in the UK, one of Schneider Electric's most important and strategic markets, and will maintain its headquarters in Cambridge, allowing us to continue to benefit from the region's thriving technology community. We are fully committed to AVEVA's hardware agnostic and autonomous business model, and to maintaining the software culture that is the source of its innovation and success.
The strong combination of AVEVA's data platform and specialised applications with Schneider Electric's energy expertise will offer customers tangible gains in all aspects of safety, reliability, efficiency and sustainability."
Commenting on this Announcement, Philip Aiken, the Chairman of AVEVA said: "AVEVA has been on a remarkable journey, undergoing significant transformation and growth – most recently through the combination with Schneider Electric Software and the acquisition of OSIsoft – generating substantial shareholder value and creating a world leader in its field.
The unanimous recommendation of the Acquisition by the Committee of Independent Directors took into consideration the value proposition for our minority shareholders as well as the interests of other stakeholders in the business.
We are currently pursuing a strategy which will deliver further value to shareholders over the long-term. However we believe that the Acquisition represents attractive certain cash value and an accelerated, de-risked opportunity for shareholders to realise their investment in AVEVA in the near-term.
Given the intentions of Schneider Electric to retain AVEVA's agnostic business model, standalone global operations, and headquarters in Cambridge, and to accelerate investments in R&D and the SaaS transition, the AVEVA Independent Committee believes that AVEVA will continue to play a key role in engineering and industrial software innovation both in the UK and globally. Customers are increasingly turning to industrial software to find greater efficiency and sustainability, and the combination with Schneider Electric will enable AVEVA to execute its strategy faster and further enhance its customer proposition.
Schneider Electric has been a supportive shareholder and partner in the strategic development of AVEVA since 2018, most recently in the acquisition of OSIsoft, and I am confident that Schneider Electric will continue to build on that legacy in the future."