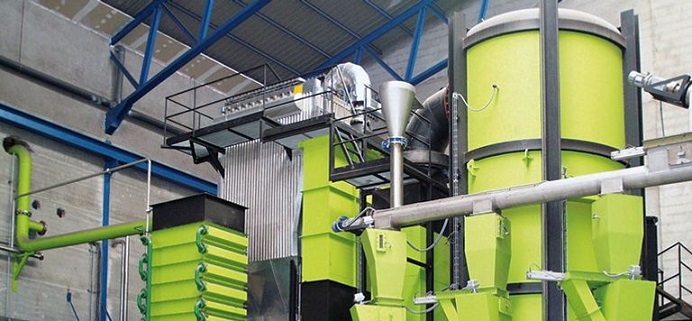 LONDON, UK: Kibo Energy Plc (AIM: KIBO), the renewable energy focused development company, has signed a definitive Share Purchase Agreement to acquire a 100% interest in a waste reception, Anaerobic Digestor (AD) and CHP power plant at Merseyside, United Kingdom.
The acquisition of Southport, a 12MW waste-to-energy project in the UK, is in line with the company's refocused strategy to acquire and develop an energy portfolio centered around sustainable renewable / clean energy solutions and opportunities, as detailed in a Company RNS dated 19 April 2021.
Highlights:
• Kibo Energy will acquire 100% of the total issued share capital of Shankley Biogas Ltd ("Shankley"), which is developing the Project and who will also be responsible for the construction and operation of the Project.
• Southport, an AD and power plant at Mersey Side in the UK, comprises an 80,000 tonne waste-reception center, with AD technology that is set to produce 5.5 million m3 of bio-methane per annum with a 10 MW installed Combined Heat and Power ("CHP") plant plus planned 2MW battery storage.
• Project rights include all technology license agreements, equipment supply and maintenance agreements, and related project documentation.
• The transaction consideration is £600,000, payable as £350,000 in ordinary shares of Kibo at an issue price equal to the 20-day volume-weighted average price ('VWAP') of the 20 days preceding the closing date of the acquisition, and £250,000 in cash to be paid as £50,000 within 14 days of the closing date, an amount of £75,000 on the earlier of the date on which the new board of directors of Shankley shall have approved a final financial model and project investor memorandum for debt and project funding following the closing date, or on financial close, and £125,000 on reaching financial close.
• Shankley Biogas Ltd has negotiated a Power Purchase Agreement ('PPA') and a Gas Purchase Agreement ('GPA') term sheet on favourable terms with a blue-chip buyer.
• The Project has full planning permission as well as grid and gas connection points already in place.
Louis Coetzee, CEO of Kibo Energy, says: "We believe this opportunity supports our strategic intent to significantly advance and accelerate the development of the Company's renewable energy portfolio in the United Kingdom. The project further deliberately and actively drives Kibo's transition from fossil fuel-based energy solutions to sustainable renewable energy solutions and will now bring our waste-to-energy ('WTE') portfolio to an aggregate of c.140,000 MWh per annum, with this entire capacity expected to go into production over the next 12 to 18 months. The Company furthermore expects to further advance its renewable / clean energy portfolio with the ongoing work related to converting its existing energy projects in Tanzania, as announced in a Company RNS dated 27 May 2022.
This is indeed an exciting new chapter in the business, one that aligns with the UK's move to an electricity system that is secure, affordable and employs increasing amounts of variable renewable energy generation options, as stated in the 2016 report by the Carbon Trust, in collaboration with the Imperial College, 'An Analysis of Electricity System Flexibility for Great Britain'".