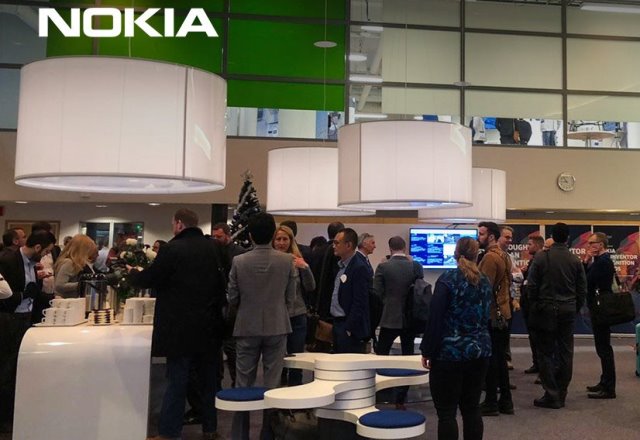 ESPOO, FINLAND: Nokia today announced the appointment of Amy Hanlon-Rodemich as Chief People Officer and member of the Group Leadership Team, effective October 24, 2022.
Amy Hanlon-Rodemich joins Nokia from GlobalLogic, a leading company in digital product engineering, where she is Chief People Officer. She is an experienced HR executive who has helped some of Silicon Valley's top brands scale and grow, such as Yahoo and VMware. Prior to working at GlobalLogic Amy was Vice President of Human Resources at Synopsys, a software company focused on design and verification software for the semi-conductor industry. She was also Executive Vice President of People at Milestone Technologies, an IT solutions company, where she was responsible for all aspects of HR and Talent Acquisition.
"I am delighted to welcome Amy to the team. She has extensive experience working with technology companies – including in fields critical to Nokia's strategy such as software and cloud – to transform their talent attraction and retention programmes. This will be invaluable to Nokia as we continue to grow and recruit. Additionally, Amy brings a depth of experience in using technology to transform HR functions to deliver unique, personlized experiences to employees. Her skills in this area will support and complement our business strategy as we move to accelerate and scale our growth and continue the digitization of our company," said Pekka Lundmark, President and CEO of Nokia.
"Nokia has a strong brand and a rich history. I'm very excited to be joining at a time where the company is moving into the next phase of its strategy and expanding its technological leadership in next generation networks and digitally connected enterprises. Nokia is also currently digitizing many of its activities and my team and I will join this effort in using digitization to create unique and creative experiences for our existing and new talent across all demographics," Amy Hanlon-Rodemich commented.
Amy will split her time between North America and Finland and report to Nokia's President and Chief Executive Officer, Pekka Lundmark.