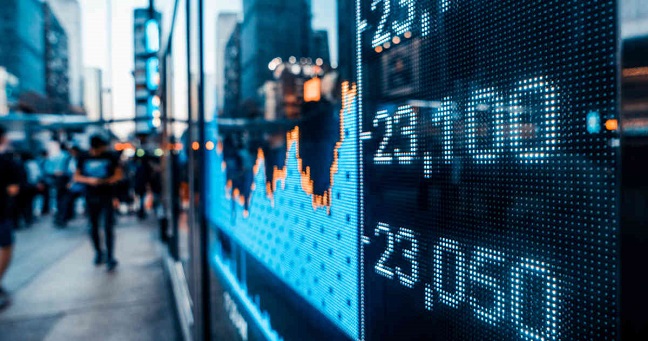 LONDON, UK: Independent Living REIT plc has announced its intention to launch an initial public offering (IPO). The company is seeking to raise target gross issue proceeds of £150 million through the issuance of new ordinary shares in the company by way of a Placing, Offer for Subscription and Intermediaries Offer, and will apply for those shares to be admitted to the Official List of the Financial Conduct Authority and to trade on the premium segment of the London Stock Exchange's main market.
The Company intends to become a Real Estate Investment Trust ("REIT"), once it has completed the acquisition of an initial portfolio of target assets.
The Company is targeting a dividend of 5 pence per Ordinary Share for the first and second financial years following Admission, which it will then seek to grow progressively thereafter. The Company will target an annual total return of 7 – 10 per cent over the medium term.
Atrato Partners Limited is acting as the Investment Adviser to the Company. RBC Europe Limited, trading as RBC Capital Markets, RBC is acting as Sole Sponsor, Broker and Bookrunner to the Company. Solid Solutions Associates (UK) Limited is acting as Intermediaries Offer Adviser to the Company.
KEY INFORMATION
The Company's investment objective is to address the shortage of high-quality supported housing, delivering capital growth and inflation-linked income returns for its investors whilst providing a fair deal for society through savings for the UK taxpayer, and improved outcomes for residents.
Supported housing provides accommodation, alongside support, supervision or care, to help people live as independently as possible in the community.
The Company will seek to achieve its investment objective by investing in a diversified portfolio of fit for purpose supported housing assets which are let to compliant tenants. The Company intends to focus on the following three subsectors of supported housing.
| | |
| --- | --- |
| ● | Specialised Supported Housing: accommodation designed for adults with learning difficulties, mental health issues or physical disabilities and who require specialised services or support to enable them to live independently within the community. |
| ● | Extra Care: larger blocks of flats, primarily for adults aged 55 and over. Extra Care is an alternative to care homes with the care typically provided by a specialist third party care provider. |
| ● | Homeless Accommodation: accommodation for people who have an immediate and unexpected housing need, including victims of domestic abuse and asylum seekers. The support required is typically at a lower level. |
HIGHLIGHTS
| | |
| --- | --- |
| ● | Government backed and inflation-linked income: rents funded by the Department for Work and Pensions with annual uncapped inflation linked uplifts. |
| ● | Supports structurally under-supplied sector: addresses significant backlog of demand by leasing supported housing properties to housing associations through a new partnership model which has been designed following discussions with the Regulator of Social Housing (the "Regulator"). |
| ● | Measurable, genuine social impact: third party consultants appointed to quantify and report the demonstrable social impact. |
| ● | Significant savings for taxpayer: generates material savings for the UK taxpayer e.g. reduces long stay NHS hospital patients and provides wider societal savings e.g. increased employment and reduced police call outs. |
| ● | Extensive pipeline of potential acquisition opportunities: IPO pipeline of c.£500m of assets. |
| ● | Experienced management team and Board: Board of three independent non-executive directors, chaired by Fiona Miller Smith, CEO of Barts Charity. The Company is externally managed, with Atrato Partners as investment adviser. The team brings an extensive network of relationships with all of the key stakeholders in the supported housing sector including housing associations and the Regulator |
SUSTAINABILITY
The Company has devised an impact measurement and management framework (the "IMM Framework"), informed by external governance and reporting standards, which enables it to measure and report on its impact. This has been developed alongside specialist advisers, The Good Economy and SHIFT Environment.
The IMM Framework defines the Company's impact objectives and associated target outcomes and sets out a measurement framework for each of them.
The Company's impact objectives are as follows:
· Fair leases with high quality partners;
· Meet social needs for supported housing;
· Increase supported housing supply;
· Fund high-quality sustainable developments; and
· Deliver affordability and value for money.
Outside of the IMM Framework, the Company will be disclosing to investors in accordance with Article 8 of the EU Sustainable Finance Disclosure Regulation. The Company will have regard to the recommendations of the Taskforce on Climate Related Financial Disclosures, intends to become a signatory to the UN Principles of Responsible Investment and has aligned its target outcomes to the UN Sustainable Development Goals.
Fiona Miller Smith, Chair of Independent Living REIT plc, commented: "The number of vulnerable people relying on supported housing is set to significantly increase over the coming years, whilst the structural undersupply of appropriate accommodation remains. We aim to address this rising demand and limited supply by leasing affordable, dedicated housing to housing associations via a well-governed and compliant model.
We have specifically designed Independent Living REIT plc following extensive dialogue with the Regulator of Social Housing. Our model delivers a long-term, financially sustainable approach that benefits local authorities, residents and investors. By delivering safe housing for vulnerable members of the community, we will provide a clear and measurable impact to society.
The Company has a very strong management team backed by the successful Atrato Group platform and I am delighted to represent the Company as Chair."
David Blakeborough, Managing Director, Atrato Partners commented: "Well-designed and appropriately priced supported housing delivers capital growth and inflation-linked income returns for investors, savings for the UK taxpayer, and improved outcomes for residents.
Following our discussions with the Regulator, we are excited to have built a model that will help address the significant shortage of high-quality supported housing in the United Kingdom."