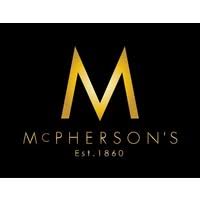 SYDNEY: McPherson's Limited announced the appointment of interim CEO Mr Grant Peck as Chief Executive Officer and Managing Director on a permanent basis, effective immediately.
Mr Peck's appointment followed a thorough search and selection process undertaken by the Board which identified some excellent candidates. After consideration of these qualified candidates, the Board was unanimous in endorsing Mr Peck as a result of his past experience and achievements, which was validated by his strong performance in guiding the Group over the last four months as interim CEO.
McPherson's Chairman Graham Cubbin said: "Grant's extensive experience in branded consumer goods and strong track record delivering improved performance outcomes makes him the ideal person to lead a revitalised McPherson's. He displays strong leadership qualities, has the confidence of the management team in his leadership and has a deep understanding of the business.
"Grant has extensive experience across varied functions, business sectors and geographies and his senior management experience includes ASX-listed, NYSE-listed and LSE-listed companies.
Over the last four years I have worked with him in a Board context where he has displayed a deep understanding of McPherson's business, which holds him in good stead to manage our team and portfolio of brands.
"Most relevantly, the Board has worked with Grant over the past four months in his role as interim CEO, and is confident in his ability to lead the company through the current challenges and the next phase of its growth," Mr Cubbin said.
McPherson's has a stable and highly credentialed management team with expertise across brand management, channel optimisation, supply chain management, marketing and product
innovation and development. Mr Grant Peck's appointment as permanent CEO and Managing Director further strengthens the capability of the existing management team.
CEO and Managing Director Grant Peck said: "McPherson's has a solid core business in a growing and dynamic sector. I look forward to accelerating work with the Board and management team as we focus on driving investment returns for our shareholders. With a leading brand portfolio, and McPherson's focus on product innovation and ongoing expansion of international distribution channels, the Group is well positioned for growth."
McPherson's, established in 1860, is a leading supplier of Health, Wellness and Beauty products in Australasia and increasingly China, with operations in Australia, New Zealand and Asia. McPherson's markets and distributes beauty care, hair care, skin care and personal care items such as facial wipes, cotton pads and foot comfort products, as well as a range of kitchen essentials such as baking paper, cling wrap and aluminium foil.
http://www.mcphersons.com.au