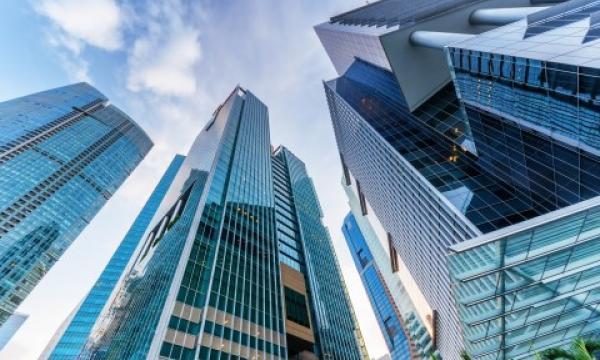 SINGAPORE: Cromwell European Real Estate Investment Trust (CEREIT) has maintained its 'Green Star' status and achieved a score of 73 in the Global Real Estate Sustainability Benchmark (GRESB) in 2020, scoring higher than the GRESB average and peer average scores of 70 and 69, respectively.
CEREIT's score increase of 9% year-on-year (Y-o-Y), compared to its peer group's average increase of 5%, is especially meaningful in this benchmark year, during which, the GRESB assessment structure was fundamentally changed, raising the bar in reporting standards through an introduction of mandatory asset-level data reporting to improve data quality and an establishment of a new baseline for measuring performance.
In GRESB's overall scoring, CEREIT outperformed its 'Diversified – Office / Industrial (Europe)' immediate peer group average overall, ranking 8th out of 26 reporting companies, achieving higher-than-average scores for its performance in energy consumption, water and waste management, data monitoring and review and building certifications.
The manager has secured green building certifications for 60% of its office portfolio within three years of listing, with two more BREEAM certifications underway that will bring green certifications to 70% of CEREIT's portfolio.
When compared against a wider benchmark group comprising 83 listed entities in Europe reporting into GRESB, CEREIT also outperformed the average scores in the 'Policies', 'Reporting' and 'Stakeholder Engagement' aspects.
CEREIT was awarded an 'A' grade in GRESB's Public Disclosure Assessment, further attesting to the Manager's unwavering commitment to timely reporting, transparency and regular stakeholder engagement.
CEREIT came in at 2nd place among the nine Singapore-listed peers with diversified property portfolios reporting into GRESB, scoring higher than the group average of 'B' as well as the global average of 'C'. In particular, CEREIT achieved perfect scores in the disclosure areas of sustainability governance, sustainability implementation, and stakeholder engagement practices.
Cromwell EREIT Management Chief Executive Officer, Mr. Simon Garing, commented, "The Manager has continued elevating CEREIT's sustainability standards, progressing from a baseline score of 47 in 2018 to 73 today.
"Cromwell's Sustainability Framework provides us with a structured, responsible and balanced pathway to sustained business success, and specific senior management KPIs2 ensure that we are individually and collectively accountable for improving CEREIT's performance. We have integrated ESG3 standards into the day-to-day management of CEREIT's portfolio and operations and will continue looking at opportunities to deliver value to unitholders and to improve the communities in which we operate."