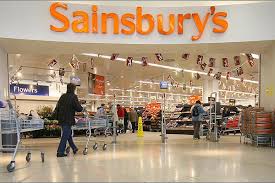 LONDON: Supermarket Income REIT announced the acquisition of a Sainsbury's supermarket (and adjoining commercial premises) in Heaton, Newcastle upon Tyne, from the National Farmers Union for £53.1 million, reflecting a combined net initial yield of 4.1%.
Sainsbury's has a long history of trading from this prominent 11-acre site, which was originally developed in the 1980s and completely rebuilt in 2011.
The site comprises a 68,000 sq ft net sales area supermarket with purpose-built online fulfilment docks, which support Sainsbury's online grocery fulfilment across the store's catchment area, over 420 parking spaces and a 12-pump petrol filling station.
The supermarket is being acquired with an unexpired lease term of 21 years with five-yearly, upward-only, RPI-linked rent reviews (subject to an annual 4.0% cap and 1.5% floor). The next scheduled rent review is in November 2021 which will see the combined net initial yield from the site increase to a minimum of 4.6%.
The site also includes three unoccupied commercial units yielding over 9%, which are principally leased to Peugeot Motor Company for a remaining term of six years.
Ben Green, Director of Atrato Capital, the Investment Advisor to Supermarket Income REIT, said: "This omnichannel Sainsbury's store is an excellent addition to our growing portfolio. The property has strong underlying fundamentals with an attractive inflation linked lease in excess of 20 years and provides asset management opportunities."
Supermarket Income REIT plc (LSE: SUPR) is a real estate investment trust dedicated to investing in grocery properties which are an essential part of the UK's feed the nation infrastructure. The Company focuses on grocery stores, which are omnichannel, fulfilling online and in-person sales.
All of the Company's 46 properties are let to leading UK supermarket operators, diversified by both tenant and geography.
The Company provides investors with attractive, long-dated, secure, inflation-linked, growing income with the potential for capital appreciation over the longer term and targets a 7% to 10% p.a. total shareholder return over the medium term. The Company has increased its dividend target in line with UK RPI inflation each year.
The Company's ordinary shares were admitted to trading on the Main Market of the London Stock Exchange, Specialist Fund Segment, on 21 July 2017.