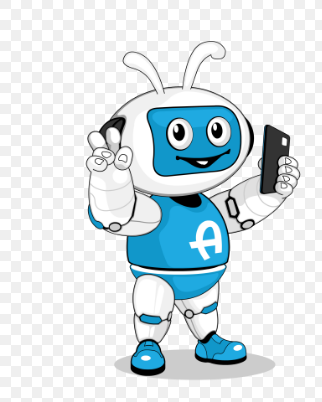 LONDON: Netcall plc, a leading provider of intelligent automation and customer engagement software, has acquired Oakwood Technologies BV (trading as Automagica), a Belgium-based provider of AI powered Robotic Process Automation (RPA) software, for an initial cash consideration of €1.2 million plus earn-out consideration of up to €1.8 million.
The acquisition will provide Netcall with a significantly expanded market opportunity, broadening its digital transformation offering, a news release said.
Netcall intends to integrate Automagica's RPA solution into its Liberty platform making it a one-stop shop for process automation and customer engagement, blending Low-code, RPA, chatbots, digital messaging and contact centre solutions.
Automagica provides widely used commercial and open source RPA software. The software has been downloaded over 100,000 times, with approximately 100 organisations per month signing up to its free-to-use portal, and customers including Ghent Hospital AZ Maria Middelares and Live Nation. RPA 'robots' are used to automate manual processes, leading to increased efficiency, speed and accuracy.
According to Gartner, the RPA software market is expected to reach $2 billion in 2021, with many organisations still in the early stages of their automation journey.
Netcall's customers will be able to add RPA subscriptions to the Liberty platform and will benefit in a number of areas including:
· Unified automation: Liberty will merge Low-code and RPA via a new RPA Studio enabling unified deployment and governance of Low-code and RPA solutions across the enterprise.
· Digital communications integration: Liberty will enable deployment of RPA to support customer interactions such as self-service and automated chatbots as well as human interaction via contact centres.
· Rapid go-to-market: using Automagica's visual low-code drag-and-drop interface in Automagica Flow, business users will gain access to building blocks and provide new opportunities for achieving end-to-end process automation.
Launched in 2018, Automagica operates with a mix of license and recurring revenue through subscription, reporting revenue of approximately €150,000, EBITDA of €17,000 and net assets of €12,000 for the year ended 31 December 2019.
The Acquisition has completed on an unconditional basis, with the consideration comprising an initial cash consideration of €1.2 million (with 10% being held back for a year) and a potential further consideration of up to €0.9 million in cash and up to €0.9 million in Netcall shares, payable dependent on achieving specified performance targets either during or over the 2-year period from completion of the Acquisition.
The acquisition is being funded from the Company's existing cash reserves. Any Netcall shares to be issued pursuant to the Acquisition will be subject to a 2-year customary lock-in arrangement (subject to limited exceptions) and the number of shares to be issued will be determined based on a 40-day average closing price prior to any Netcall shares being issued.
Henrik Bang, CEO of Netcall plc commented: "Through the addition of AI powered RPA to the Liberty platform, we are creating a one-stop shop for process automation and customer engagement, blending Low-code, RPA, chatbots, digital messaging and contact centre solutions. This powerful combination will provide businesses with a comprehensive digital transformation tool kit and we are excited by the opportunity this presents."
Netcall's Liberty software platform with Intelligent Automation and Customer Engagement solutions helps organisations transform their businesses faster and more efficiently, empowering them to create a leaner, more customer-centric organisation.
Netcall's customers span enterprise, healthcare and government sectors. These include two-thirds of the NHS Acute Health Trusts and leading corporates including Legal and General, Lloyds Banking Group, ITV and Nationwide Building Society.