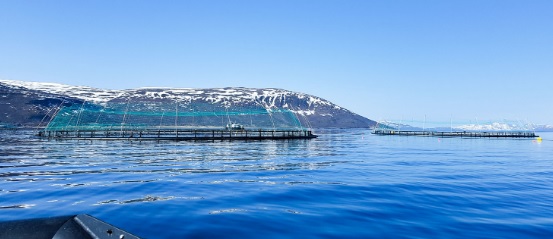 TRONDHEIM: Norcod AS announce that the Private Placement has been successfully completed with a total transaction size of NOK 250 million through the allocation of 5 million new shares in the Company at a price of NOK 50.00 per share.
Following the Private Placement, the Company will have 17,031,132 shares outstanding .
The Private Placement attracted very strong interest from Norwegian and international investors, and was multiple times oversubscribed. The transaction was significantly anchored among existing shareholders in the Company who, together with selected new investors, pre-committed to apply for and be allocated for a total amount of up to NOK 180 million in the Private Placement.
The Company intends to use the net proceeds from the Private Placement to support the Company's expected significant production growth. This includes investments to secure fry access and capacity, biomass build-up, barges and other operational infrastructure, as well as general corporate purposes.
The Company as well as members of the Company's management and board of directors have entered into customary lock-up arrangements with the Managers that will restrict, subject to certain exceptions, their ability to, without the prior written consent of the Managers, issue, sell or dispose of shares, as applicable, for a period of six months (larger shareholders not represented on the Board of Directors or management) or twelve months (Company, members of management and the Board of Directors) respectively.
Completion of the Private Placement is conditional upon (i) approval of the Private Placement by the Company's board of directors, (ii) approval from an Extraordinary General Meeting in the Company, currently expected to be held on or about 7 October 2020, and iii) the registration of the share capital increase in the Norwegian Business Register, and (iii) indemnification insurance in relation to the Private Placement is entered into by the Company for the benefit of the Managers, unless otherwise agreed with the Managers.
Conditional allocation to investors will be communicated on or about 5 October 2020. The Private Placement will be settled by the Managers on a delivery-versus-payment basis on or about 15 October 2020, subject to timely share capital registration with Norwegian Registry of Business Enterprises. The delivery-versus-payment settlement in the Private Placement is facilitated by a pre-funding agreement between the Company and the Managers.
Norcod has applied for, and will, subject to the necessary approvals from the Oslo Stock Exchange, list the shares of the Company on Merkur Market. The first day of trading on Merkur Market is expected to be on or about 15 October 2020.
ABG Sundal Collier ASA and SpareBank 1 Markets AS are engaged as Joint Global Coordinators and Bookrunners in connection with the Private Placement and the Listing. Advokatfirmaet Schjødt AS is acting as legal advisor to the Company and Advokatfirmaet Wiersholm AS is acting as legal advisor to the Managers.