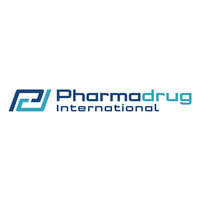 TORONTO: PharmaDrug Inc. it has completed the previously announced acquisition of Sairiyo Therapeutics Inc. on February 2, 2021.
Sairiyo is a biotechnology company focused on repurposing and developing improved formulations of naturally derived compounds for serious, rare, and life-threatening diseases with the aim to obtain European Medicines Evaluation Agency and U.S. Food and Drug Administration (FDA) approval.
Sairiyo is advancing the clinical development of its lead drug candidate, Cepharanthine, a repurposed and reformulated naturally-derived compound for the potential treatment of cancer, neurological, inflammatory and infectious diseases.
Sairiyo is currently focused on advancing the clinical development of Cepharanthine to treat rare cancer diseases. Sairiyo recently received FDA orphan drug designation for Cepharanthine in the treatment of esophageal cancer.
Chairman and CEO Daniel Cohen commented, "We are extremely excited to close the acquisition of Sairiyo and enter into a new phase for PharmaDrug. The acquisition helps complete PharmaDrug's business model by adding a vertical in research and development."
Management will immediately move to integrate Sairiyo into the Company with a goal to refine its Cepharanthine strategy including, but not exclusively, advancing the drug into FDA clinical trials for esophageal cancer. Management will also actively seek other avenues for the drug's diverse opportunities.
PharmaDrug and Sairiyo have also already begun to develop a strategy to commence unique and value adding research in the psychedelic space.
Under the terms of the agreement, PharmaDrug acquired all of the issued and outstanding shares of Sairiyo in consideration for the issuance of an aggregate of 75 million units of PharmaDrug.
Each Unit is comprised of one common share of Pharmadrug and one common share purchase warrant of Pharmadrug. Each Warrant entitles the holder thereof to acquire one common share in the capital of Pharmadrug at any time on or before the August 2, 2022 at an exercise price of $0.10 per share.
PharmaDrug is a specialty pharmaceutical company focused on the research, development and commercialization of controlled-substances and natural medicines such as psychedelics, cannabis and naturally-derived approved drugs.
The Company owns 80% of Pharmadrug Production GmbH, a German medical cannabis distributor, with a Schedule I European Union narcotics license and German EuGMP certification allowing for the importation and distribution of medical cannabis to pharmacies in Germany and throughout the EU.
The Company also owns 100% of Super Smart, a Dutch company building a modern adult use psychedelic retail business with an elevated and educational focus. PharmaDrug recently acquired Sairiyo Therapeutics, a biotech company that specializes in researching and reformulating established natural medicines with a goal of bringing them through regulatory and research driven clinical trials. www.pharmadrug.co