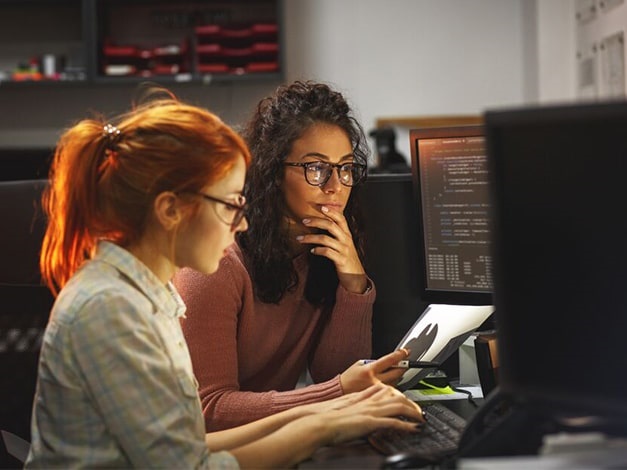 LONDON, UK: S4Capital plc (SFOR.L), the tech-led, new age/new era digital advertising and marketing services company, announced a merger between TheoremOne and Media.Monks, which significantly expands the capabilities of its Technology Services practice.
The merger augments its technology services and consulting capabilities and expands its client base. TheoremOne is a leader in agile, full-stack, innovation, engineering and design and helps major enterprises achieve strategic digital transformation.
TheoremOne was founded in 2007 by Will Jessup (Founder & Head of Services) and has been led since 2017 by Brady Brim-DeForest (CEO). TheoremOne is an innovation and engineering company that advises clients on product strategy, engineering, design, and culture, then partners with them to build and launch technology-driven solutions to their most complex problems.
Headquartered in Los Angeles with a team of over 370 experts distributed around the world (70% in North America), TheoremOne helps clients such as American Express, AT&T, Intel, Starbucks, Caterpillar, and several of the world's leading technology companies conceptualise, build, support and manage their digital products, services and experiences. TheoremOne generated revenues of over $58m in 2021 with growth of almost 40% and are anticipating continued strong growth in 2022, which is already reflected in progress throughout Q1 2022.
The consolidation of TheoremOne client revenue with S4Capital will add one "Whopper" account (generating over $20 million in annual revenue) and contribute to several others. In addition it will add over 5% to S4Capital's 2022 EBITDA.
Sir Martin Sorrell, S4Capital Executive Chairman said, "With the intersection of Marketing, Sales and Information Technology continuing to be a key topic for brands and all C-suite executives, we at S4Capital are building a genuinely integrated offer for our clients comprising best-in-class technology services combined with content and data&digital media expertise. We are delighted to welcome Brady, Will, David and their colleagues – their vision and ambition will no doubt be a great fit for us."
Brady Brim-DeForest, TheoremOne CEO, said "We wanted a partner that could serve both as an accelerant for our growth and that was passionate about helping us disrupt the technology consulting ecosystem – joining forces with Media.Monks and S4Capital means we'll be taking the field with some of the best talent in the world. The entrepreneurial, growth-focused culture at S4Capital is one where I'm confident our team will feel right at home."
Will Jessup, TheoremOne Head of Services and Founder, said "We are thrilled to embark on the next phase of TheoremOne's growth and development with our partners at Media.Monks and S4Capital."
DJ Edgerton, Co-Founder, Media.Monks, said "In the 6 months since merging Zemoga with Media.Monks we have seen incredible client traction and revenue synergies, the combination of deep engineering and technology skills with creative, data&digital media has proven very attractive to clients. The added capabilities, clients and scale that TheoremOne will bring can only accelerate this progress."
S4Capital plc (SFOR.L) is the tech-led, new age/new era digital advertising and marketing services company, established by Sir Martin Sorrell in May 2018.