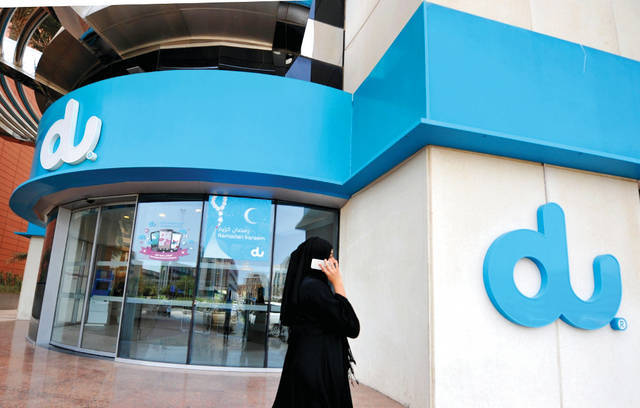 DUBAI, UAE: Emirates Integrated Telecommunications Company PJSC (EITC) published its financial results for the year ended 31 December 2020 reporting in 2020 a total Revenue of AED 11.08 billion and a Net Income of AED 1.44 billion.
EITC's Capital Expenditure increased by 24.1% year-over-year to AED 1.87 billion, representing a capital intensity of 16.9%, its highest level over the last five years, as the company's strong balance sheet enabled it to maintain its ambitious capital deployment plans for 2020.
On the basis of these results, the Board recommended to the shareholders the approval of a dividend distribution, for the year 2020, of 28 fils per share, out of which 13fils per share were paid in August 2020 as an interim dividend.
Q42020 and FY2020 Financial Results Analysis
Q42020 Revenues increased by 1.9%, compared to Q3 2020, to AED 2.74 billion, representing two sequential quarters of growth in 2020 as economic activity continues to recover. Revenues for the full year 2020 were at AED 11.08 billion.
Q4 2020 Mobile Revenues were almost stable at AED 1.32 billion, compared to AED 1.33 billion in Q3 2020, impacted by the COVID-19 pandemic and changes in population and mobility patterns. In Q4 2020, EITC reported 1.0% increase (when compared to Q3 2020) in its mobile subscriber base, to 6.66 million subscribers and a 3.4% year-over-year improvement in ARPU reflecting a better postpaid and prepaid subscriber mix.
Q4 2020 Fixed Revenues were at AED 645 million, up by 1.4% from Q3 2020. 2020 fixed revenues increased to AED 2.57 billion, up by 3.0% when compared to the previous year. The strong performance of the fixed segment was supported by a 7.4% year-over-year healthy growth of the fixed subscriber base which reached at the end of 2020,236 thousand subscribers, demonstrating the resilience of the segment and EITC's ability to capture market share at a time of population shrinkage.
Q42020 EBITDA was AED 1.03 billion, showing a contained erosion as the company continued to implement cost optimisation initiatives to drive efficiencies across the business and streamline its operations. EBITDA for the year was AED 4.51billion,representing a solid EBITDA margin of 40.7%.
Q42020 Net Income was AED 48 million due to a one-off goodwill write-off of AED 137 million pertaining to the company's broadcasting business, impacted by the COVID-19 pandemic which led to changing consumer preferences in the way that content is consumed. Excluding this one-off, the net income for the fourth quarter of the year was AED 185 million. The company reported a full year net income of AED 1.44billion, with a solid net income margin of 13%, reflecting the company's success in navigating the COVID-19 pandemic.
Q4 2020 Capital expenditure was AED 541 million, bringing the total expenditures for the year to AED 1.87 billion with a corresponding capital intensity of 16.9%, the company's highest level in the last five years. The increased level of capital expenditure, during a period of subdued economic growth, reflects EITC's commitment to invest in its future by laying the groundwork for a more advanced network and a better customer experience.
In 2020 the company invested in network improvements and maintenance, expansion of its 5G coverage and the acceleration of its digital transformation program.
Commenting on the results, Mohamed Al Hussaini, Chairman of EITC said: "2020 has been a challenging year with the unprecedented pandemic impacting all businesses locally and globally. Our business model proved solid and resilient compared to many other industries."
"EITC has been able to navigate in a turbulent environment and ensure the efficient provision of telecommunication services, vital to the economy and the community especially in these difficult times. EITC maintained a high level of profitability of the business and continued the deployment of its transformation plans and its infrastructure roll-out and modernization."
"2020 proved how important the telecommunication sector is for our economy and society as its infrastructure constitutes the backbone of the digital ecosystem. We remain committed to further developing and modernizing our infrastructure by investing in future technologies. In 2020 we increased our capital expenditure by 24.1% to reach AED 1.87 billion, representing the company's highest level of capital intensity over the last five years, which was primarily used to enhance our network and continue our 5G roll out."
"The strong balance sheet of the company and the AED 1.44billionnet income generated in 2020 supported the board's recommendation for a dividend distribution of 28 fils per share."
"Post period, the Board resolved to open up to 49% of the company's share capital for investment from non-UAE investors. This is an important development in our corporate journey, and we are delighted to offer all qualified investors the opportunity to invest in our Company, and be a part of our success and journey going forward."
The Emirates Integrated Telecommunications Company PJSC (EITC) was founded in 2005 as the UAE's second licensed telecommunications provider. EITC has two telecommunications brands under its umbrella: the du brand was launched in 2007 and serves almost 8 million active subscribers and over 100,000 businesses throughout the UAE; EITC has launched its second brand, Virgin Mobile, the region's first digital service, in September 2017. www.du.ae