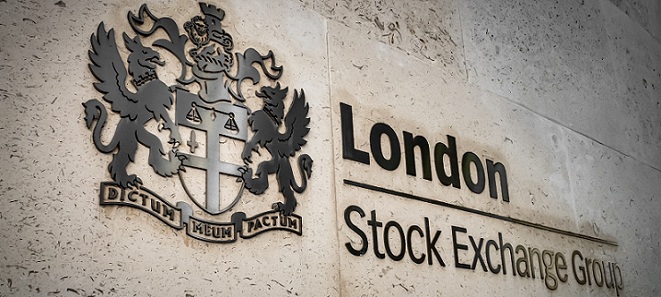 LONDON, UK: Petershill Partners, a leading investment group providing bespoke capital and strategic solutions to some of the world's best performing alternative asset management firms, is considering an initial public offering (IPO), a bourse filing said.
The Ordinary Shares would be admitted to the premium listing segment of the Official List of the FCA and to trading on the Main Market of the LSE. The Offer would comprise the issue of new Ordinary Shares, raising Gross Primary Offer Proceeds of approximately $750 million to fund ongoing expenses and acquire further Alternative Asset Manager Stakes and the sale of existing Ordinary Shares in order to achieve a free float of 25%.
Petershill Partners is a leading global GP solutions investment group. It is dedicated to providing growth capital to, and partnering with, a diverse group of well-established, high quality, independent alternative asset managers by acquiring direct minority equity investments in and accelerating the development of those managers.
Petershill Partners today comprises minority investments in 19 high-quality Partner-firms, previously held in private funds managed by Goldman Sachs Asset Management (GSAM). The Partner-firms have US$187 billion of aggregated assets under management.
Petershill Partners has an attractive financial profile underpinned by strong organic AuM growth momentum and a diversified revenue stream comprised substantially of contractually committed, high and stable management fees on long-dated assets. The Company delivered an organic 21% CAGR in Aggregate FP AuM over 2018-2020.
It has attractive operating leverage and a significant opportunity to grow through further acquisitions. Petershill Partners has delivered high growth, high quality cash based earnings, with Partner Distributable Earnings more than doubling from US$108 million in 2018 to US$243 million in 2020, and reaching US$310 million for the 12-month period ending 30 June 2021.
Petershill Partners will be a standalone company operated by the Goldman Sachs Asset Management team that was founded in 2007 as the first minority stake acquirer in alternative asset managers, and that made and has managed the initial 19 investments in the portfolio. It will be governed by an independent Board. The Company has been specifically structured to capture many of the most attractive aspects of the Alternatives industry.
As executive functions are performed by the Operator, the Company's lean corporate structure aims to harness the ongoing commitment, expertise and extensive institutional resource of Goldman Sachs and its GP Solutions business.
Naguib Kheraj, Non-executive Chair of Petershill Partners, said: "Through a London listing, Petershill Partners would make available to public market institutional investors a unique opportunity to access stakes in a number of leading privately owned alternative asset managers.
Goldman Sachs has been a pioneer and is a global leader in the specialised business of making minority investments in alternative asset managers. Through Petershill Partners, investors would benefit from the expertise of Goldman Sachs as its operator both in terms of managing the existing portfolio and developing opportunities to make additional future investments in this rapidly growing industry."
Ali Raissi, Co-head of the Petershill group within Goldman Sachs said: "Over the past 14 years, the Petershill group within Goldman Sachs has established itself as a partner of choice in the private capital sector. This IPO would be a natural next step in the evolution of the offering to Partner-firms, establishing a permanent capital source, and demonstrating long-term strategic alignment and partnership.
We would continue to support the growth of leading alternative asset managers whose best days are ahead of them, whilst allowing their management teams to maintain their strategic focus, drive and independence."
Robert Hamilton Kelly, Co-head of the Petershill group within Goldman Sachs said: "Petershill Partners would provide shareholders with access to the growth and profitability of the Alternatives industry in a new and differentiated way, allowing them to benefit from the economics of a highly cash generative company that benefits from stable, long-term fee-related earnings delivered by high-performing firms, based on long-dated assets.
We believe our long track record of creating win-win partnerships and the extremely high barriers to entry in this industry position us well to continue to deliver growth and generate attractive returns for all stakeholders."