AUCKLAND: Marlborough Wine Estates Group Limited (MWE) announced the appointment of renowned winemaker Jeff Clarke as Winemaker at OTU Estate.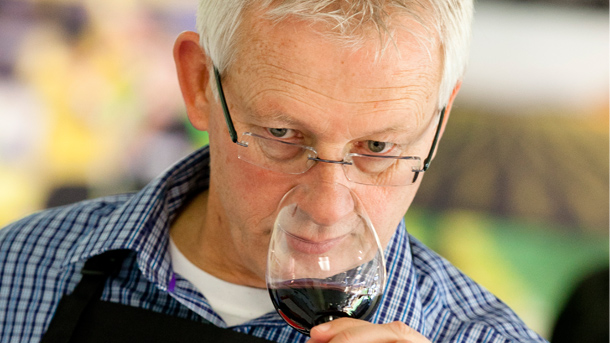 Jeff joins the MWE team with a wealth of skill and experience. Having studied Oneology at Roseworthy Agricultural College in Adelaide, Jeff started his winemaker career in Australia at Penfolds Wines before moving to New Zealand.
Over the next 17 years, Jeff developed his craft with Montana Wines and Pernod Ricard, where he gained significant experience in emerging cool climate varieties of Sauvignon Blanc, Pinot Noir and Chardonnay. More recently, Jeff has guided and grown several of New Zealand's leading wine companies through new wine styles, new markets and new winemaking facilities.
While head of the winemaking team at Montana, Jeff was honoured to twice be named "International White Winemaker of the Year" first at the London International Wine Challenge in 1999, and again in Japan in 2003.
Jeff was also nominated by leading UK wine journalist Tim Atkin as one of his six top winemakers globally. Jeff joins the MWE team with a wealth of skill and experience.
Jeff has played a leading role in the development of the now world-famous Marlborough Sauvignon Blanc wine style, and also helped drive the development of New Zealand Pinot Noir, Sparkling and Pinot Gris.
Jeff will use his extensive experience and winemaking finesse to bring to life OTU Estate's unique coastal terroir.
"I'm looking forward to working with the passionate and dedicated team at OTU Wines, and to capture the essence of the unique wild coastal terroir that is the OTU Wine Estate," says Jeff.
OTU Estate, which now produces Marlborough Sauvignon Blanc, Pinot Noir and Pinot Gris with Hawkes Bay Chardonnay, Rosé and Merlot Cabernet complimenting the range, is located directly south of Marlborough, in the Awatere Valley; the coolest and driest of Marlborough's three sub-regions.
Situated at the edge of the ocean where exposed cliffs and untamed coastline meets the OTU Estate vineyard blocks, the growing season this far south is longer, with high sunshine hours and extended ripening, allowing for a perfect balance of intense flavour, delicious acidity and ideal ripeness at harvest.
Catherine Ma, Chief Executive Officer of MWE is delighted to welcome Jeff to the business. "Jeff's outstanding track record and wealth of experience is second to none in New Zealand – and given our growth plans, it's important we have the best winemaking expertise possible on our team."
Given current travel restrictions and MWE's strong growth plans, Jeff's appointment coincides with the departure of Winemaker Jan Kux, one of the leading figures at OTU Wine Estate during its initial years.
Having overseen winemaking operations to date, Jan Kux who is currently based in Switzerland, will be leaving OTU Estate Wines and MWE.
"Jan has made a considerable contribution to the establishment of OTU Wines, its bold style and success to date, and we wish him and his family all the best for the future," says Catherine.